Solid means pure colored fabric; Melange means two-tone fabric.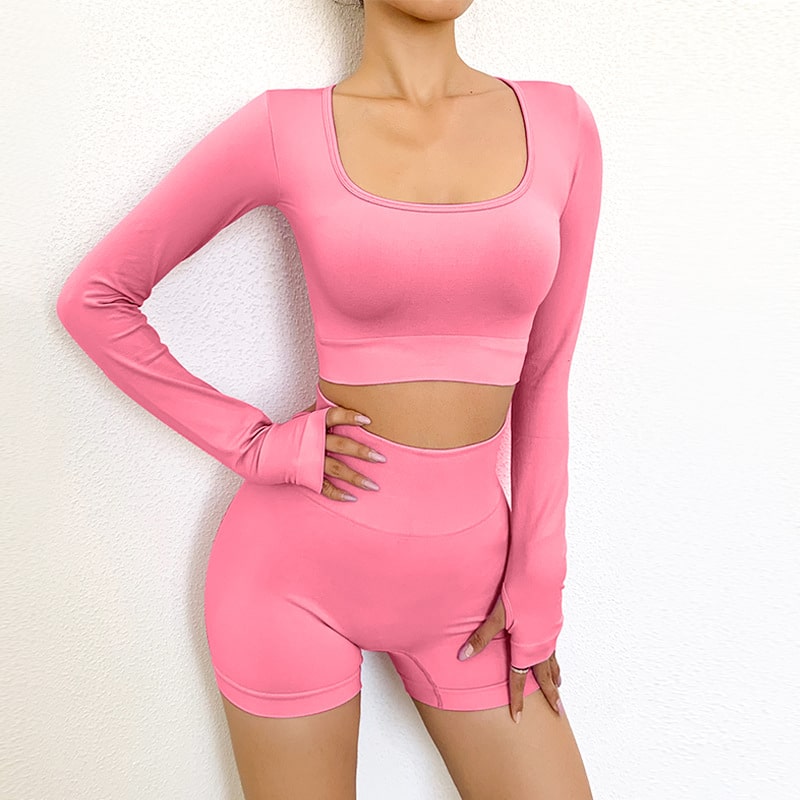 Seamless knitting fabric with pure colors, we suggest a thickness within 330-420GSM for sportswear, and 220-330GSM for underwear.
Two-tone melange style. Please drop down the page to see more information about melange fabrics.
Which Melange Style Do You Prefer?
Please don't care about the color, just pay attention to the effect and particle size of hemp spots. Color won't be a problem. We can dye any color for you according to the color card or Pan Tong color number.
NO.1 Melange E
350-410GSM Thickness
NO.2 Melange B
330-400GSM Thickness
NO.3 Melange G
340-400GSM Thickness
NO.4 Melange N
300--380GSM Thickness, used by NVGTN
What inspiration can
seamless knitting fabric bring?