How to style tank tops?
In the hot summer, facing the scorching sun outside, many people have taken out sleeveless items from their wardrobes. The less fabric they have, the cooler they feel. Among them, Tank Top is one of the most popular sleeveless styles, especially the white styles, which can be seen on Instagram. Even French fashion bloggers are hoarding.
I'm going to show you five classic tank top styles.
For example, a black tank top with a pair of high-waisted loose jeans looks lazy and casual. A dark tank top can be paired with various colored bags, paired with a pair of black boots or high-heeled sandals to lengthen the body proportions and look slimmer. Professional women can try this outfit, which looks neat and simple without any unnecessary details.
Tank Top paired with leggings is also a great choice. Tucking the tank top in your pants can increase the waistline and reveal the waistline.
A white tank top T-shirt paired with suspenders is also perfect, adding a bit of youthful vitality. It can be mature or pure, with a strong sense of fashion. Girls who have never tried this style of clothing will feel much better if they change their style.
In the hot summer, tank tops and hot pants are perfect for a cool, personalized look. Girls with good physiques are strongly recommended to give it a try. You can rest assured that you are the girl with the strongest sense of presence when walking on the street.
A floral skirt with a black tank top is a good choice. If the overall color is black, it will appear too monotonous, and the fragmented flowers perfectly embellish this. Paired with a pair of flat bottom small leather shoes, it is suitable for mothers with children and ladies over 30 years old, looking gentle and intellectual.
Girls who are not confident in their arms can choose to wear a coat outside of the tank top.
The way wears a suit is to highlight the attitude of their personality, both visually and physically, and it is quite refreshing and capable.
The fixed wearing pattern of tank tops and shirts is cool and sunscreen, and can perfectly outline the body curve, inadvertently adding a little bit of sexiness.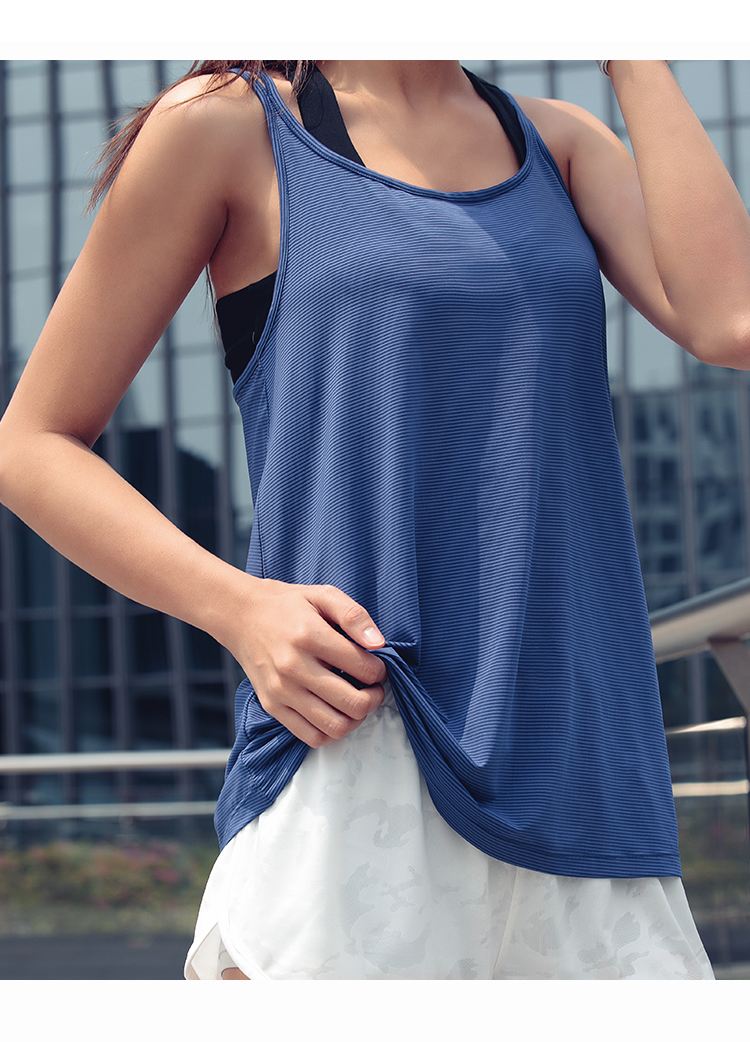 Wear a tank top on the outside and a sports bra on the inside. If a woman wants to showcase her figure, wearing this combination of a bra and a thin top is a good choice as it is cool and beautiful